OUR MISSION
To produce a selected range of outstanding cool climate boutique wines at affordable prices.
Riposte is an entirely family owned and run boutique winery. Tim, Dale and Nick form a close-knit team that is guided by the winemaking philosophy to be 'hands on' at every stage from vineyard to bottle. Each vineyard site is carefully selected for quality and its suitability for producing varietal character. Tim and his son Nick work closely with the growers at every stage, ensuring grapes are picked at the optimum stage of ripeness, vibrancy and freshness.
In the winery, Tim and Nick carefully craft the wines in small batches, maximising flavour and complexity, creating wines of great distinction that preserve the character of the Adelaide Hills, South Australia's premier cool climate region.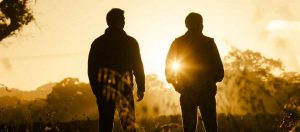 Website: https://timknappstein.com.au/
Here are a list of their wines: