Domaine Philippe Germain in Nantoux, near Meursault, Beaune and Pommard
Located in the heart of a region rich in wine heritage, the Philippe Germain estate opens its doors to you in Nantoux,a stone's throw from Meursault (21 Côte d'Or, Burgundy).
It was in 1995 that Philippe took the reins of the family farm by succeeding his
parents. At the time the estate had 9 hectares of vines. Philippe Germain wanted to increase his activity by acquiring new vines and therefore extended the property on 13 hectares. It is in collaboration with his wife Isabelle, who manages all the administrative part, that Philippe works hard to make his farm known throughout the world.
Subsequently, in 2008, Philippe's nephew, Maxime Champaud,decided to join his uncle at the estate to satisfy his passion for working in the vineyard. Since his arrival at the estate, Maxime has added 6 hectares of land.  Today, the farm has 19 hectares of vines and produces an average of 100,000 bottles per year. The cultivation of the vine is done without weed killer, without pesticide, without insecticide and with non-carcinogenic fungicides.
Domaine Philippe Germain participates in the Phyto Challenge,recognized by the Chamber of Agriculture, which aims to minimize treatment products in order to respect nature but also the product: wine. The estate is certified HVE (High Environmental Value) level 3. All vinifications and aging are in organic protection. Domaine Philippe Germain offers many prestigious Burgundy appellations,with wines easily accessible on youth.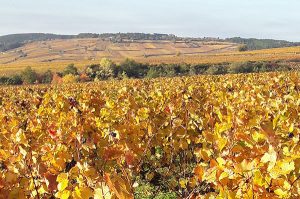 All are aged in oak barrels.
Website: www.philippegermain.com
Here are a list of their wines: