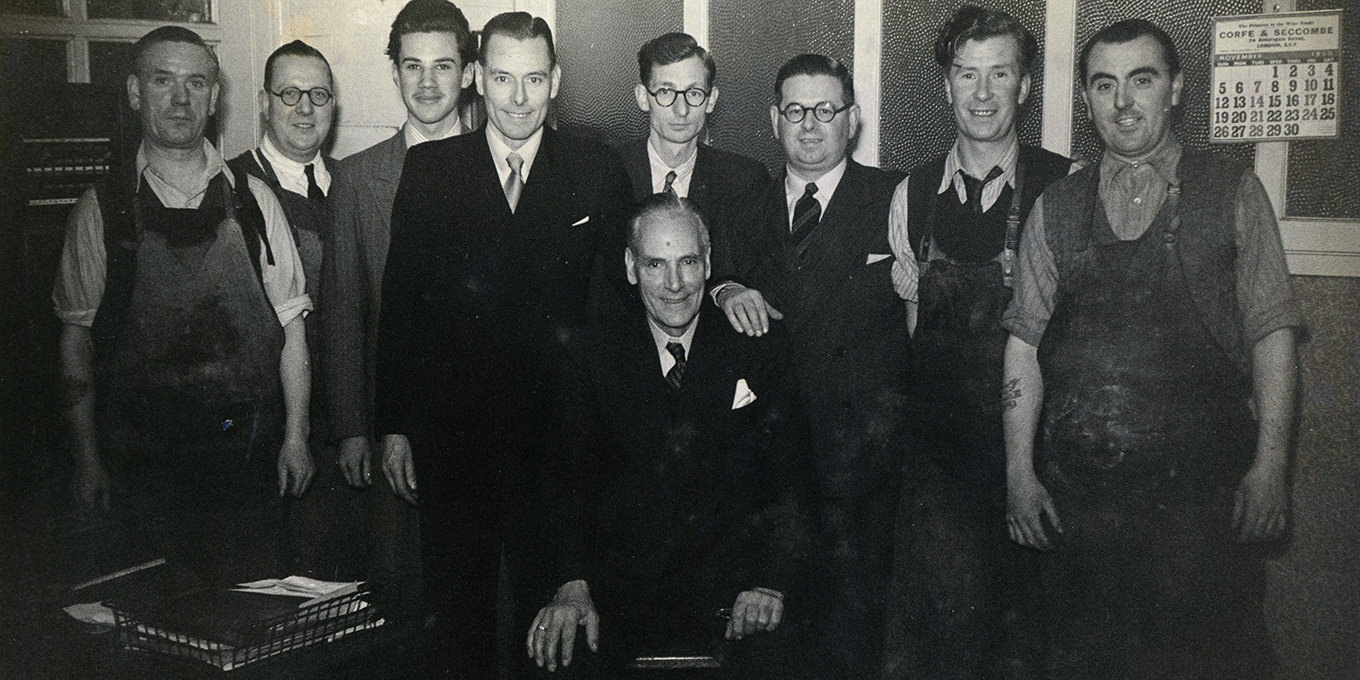 Wine has always been an integral part of the Hayward family. Following on from their father, brothers Albert and Edwin Hayward had already been working in the trade for a number of years when in 1932 they decided to open their own wine shipping company. The offices and cellars were initially beside Cannon Street station.
In 1941 following the death of his brother and the complete blitz of the original offices in Cannon Street, Albert Hayward, not one to give up easily, relocated the company to Joiner Street near London Bridge Railway Station. It was here that wine imported from France in casks (including iconic first growths such as Chateau Margaux) were bottled, wrapped and distributed nationally.
A move to cellars around London Bridge station followed and subsequently in the 1970s due to the re-development of the station, Hayward Bros moved a short distance to Willow Walk by Bermondsey square. Taking over part of what was the Crosse & Blackwell factory, the old butchery was an ideal bottling hall and presented optimum conditions for storing wines. Today the bottling of wine at our premises is unnecessary and in place wine is stored for immediate delivery as well as longer term in specialised premises.
The office is today at Shad Thames. As the industry and marketplace have changed the company has evolved to ensure that clients' needs continue to be met. The depth and breadth of expertise and industry contacts have grown with each generation, and now, four generations on, Robert Hayward leads an experienced team (including his father Brandon) that is not only knowledgeable about Bordeaux and the other wines of 1932 but also has proven success in sourcing innovative brands from across the world