The OTU Wine Estate brings together a unique, sea-swept terroir set at the edge of the Southern Ocean – where the ancient Otuwhero River runs through the lower valleys of Marlborough, New Zealand – with an expert group of passionate people drawn from around the world of wine.
Cradled between snowy mountains and at the end of the Pacific Ocean, our OTU Wine Estate is remote coastal and rugged terroir – and along with low vigour soils and long sunshine hours, produces distinctively bold, ripe fruit flavours, and exquisitely expressive wines.  Planted entirely in Sauvignon Blanc at the outset, our OTU Estate is made up of multiple vineyards, predominantly planted on exposed north east facing slopes which now include Pint Noir.
The ancient Otuwhero River, gives our wine its name, and is fed by melting snows from surrounding mountain peaks.  This provides our estate with seams of rich aluvial gravels that rise through our silt and clay soils – delivering bold minerality, intensity and ripe opulence to our wines.
Our winemaking team is headed by leading New Zealand Winemaker Jeff Clarke.  Starting his career in Australia at Penfolds, Jeff developed his craft in New Zealand for 17 years at Montana wines where he gained significant experience in emerging cool climate varieties.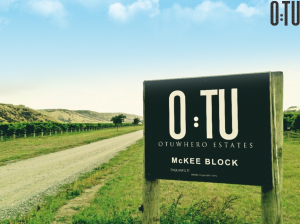 Jeff Clarke /Winemaker
Website: www.otuwine.com
Here are a list of their wines: